June 11, 2018
2018 CPF Summer Board Meeting and Golf Tournament great success!
The 2018
Summer meeting
set two records this year: highest number of attendees and highest number of golfers. The weather was beautiful, even for the ever-present morning beach fog. Golfers enjoyed playing at Avila Beach Golf Club on Monday (June 4) with everyone gathering for a reception and dinner after the tournament. Marty Jakosa did a wonderful job, as always, with his entertaining way of presenting prizes to our golfers. A breakfast buffet preceded the Tuesday morning board meeting. See you all next year!
Thanks to all who attended! Enjoy this sampling of pictures!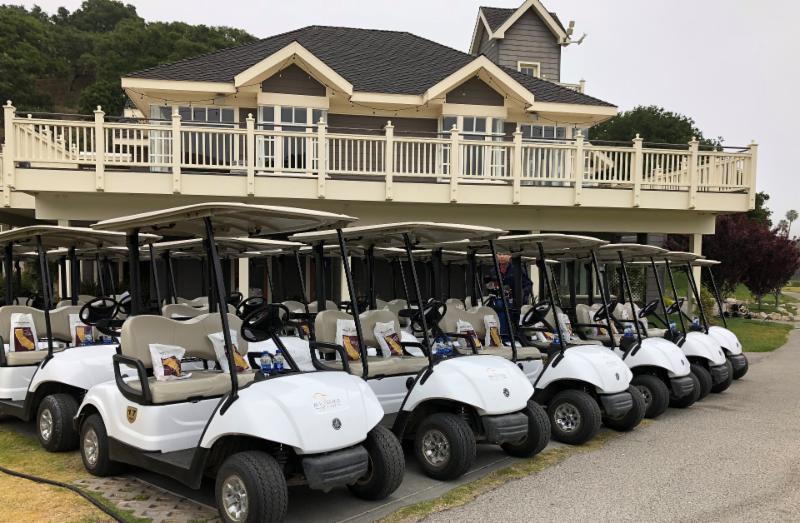 California Poultry Federation Thanks our Summer

Meeting Sponsors 2018!
Agrecom, Inc.; Alltech; Alpha Inc. + Chore-Time Inc.; Aviagen North America;
Aviagen Turkeys, Inc.; Big Dutchman USA; Boehringer Ingelheim;
Cobb-Vantress; Cryovac/Sealed Air Corporation; Darling Ingredients Inc.;
Devenish Nutrition; Devon Trading/Compass Foods; Diamond V; Diversified Ag; Foster Farms; Haley Farms, Inc.; Hubbard LLC; Huvepharma; International Paper;
J.S. West and Companies; Jamesway Incubator Company; Jones-Hamilton Co.;
Maple Leaf Farms-West Division; Marel Poultry Processing; Merck Animal Health;
Morris & Associates; Motomco; New Stockton Poultry; Novus International, Inc.;
Petaluma Poultry Processors; Phibro Animal Health; Phileo Lesaffre Animal Care; Pitman Family Farms; Provisur Technologies; Purina Animal Nutrition;
Safe Foods Corporation; Shepard Bros, Inc.; Squab Producers of California;
Strand Ag Supply; The Vincit Group; United States Cold Storage, Inc.;
Veterinary Service, Inc.; Volk Enterprises; Zacky Farms; Zoetis